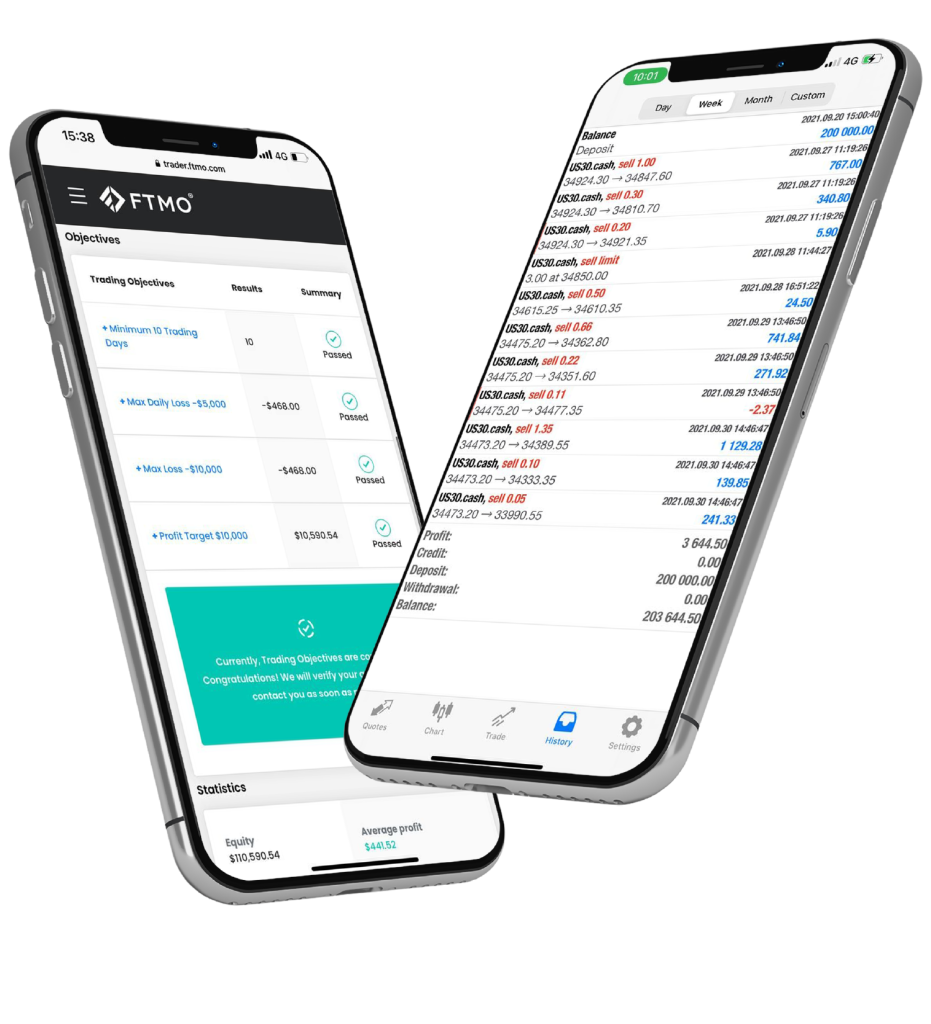 Up to 44% Discount on FTMO Funded Account Challenges
Follow the steps below to guarantee your sponsorship.
Obtain your discounted FTMO account from us.
Pass our preliminary evaluation.
We sponsor your FTMO challenge account.
Pass the FTMO challenge and get funded!
Pass our preliminary evaluation and we sponsor your FTMO funded account.
Select your FTMO evaluation account size
MyFXFunding is not a white-label provider of FTMO or any prop firm on our website.  
All Prop Firm account discounts are made possible by means of a preliminary evaluation administered by MyFXFunding.
Watch the video above to understand how the FTMO Gateway evaluation works.